.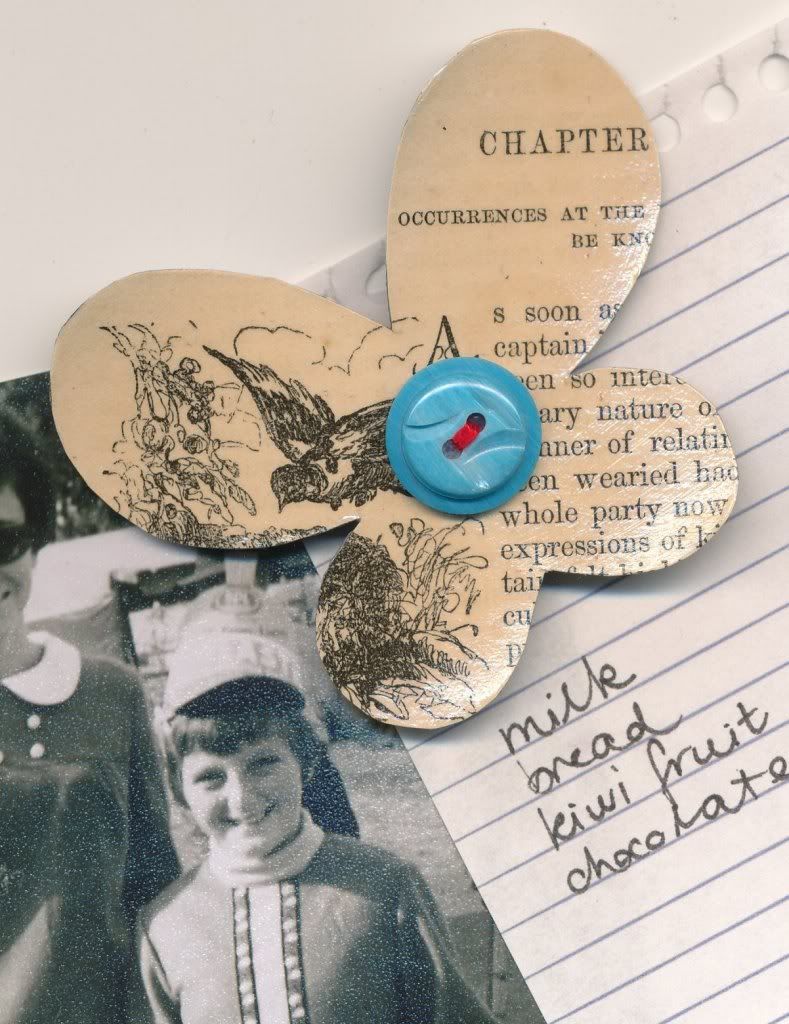 I'm really impressed with the 'up-cycle' or eco-craft trends that are booming in online spaces and cropping up in markets across the city. It is very inspiring; I've a list of scribbled ideas in my little art journal and a stack of telephone wire, spent tealight candles and op-shop pillowcases (to name just a few of the random materials I've collected) awaiting transformation.
In this area my Don Quixote text has had another workout. The original line drawings in the book are beautiful, and quite intriguing when viewed out of context with the story. Keeping with a stationery theme I've partnered this paper with soft-drink cans, buttons and magnets to create some pretty and useful fridge/noticeboard art. And the best thing - all eco!
I'd forgotten how fun it was to play with magnets - remember in school Science how making the magnets move across the laboratory desks was like a little bit of magic? The super-strong magnets were great for tricking others in the class to believe that you could move a paper-clip simply by staring at it, and although we knew it was impossible we would always try to get two repelling magnets to attract... When my magnets arrived in the post I whiled away quite a bit of time playing and revisiting these experiments!